Handheld card counter – Japan
 Japan Natec Portable Card Counter – CC2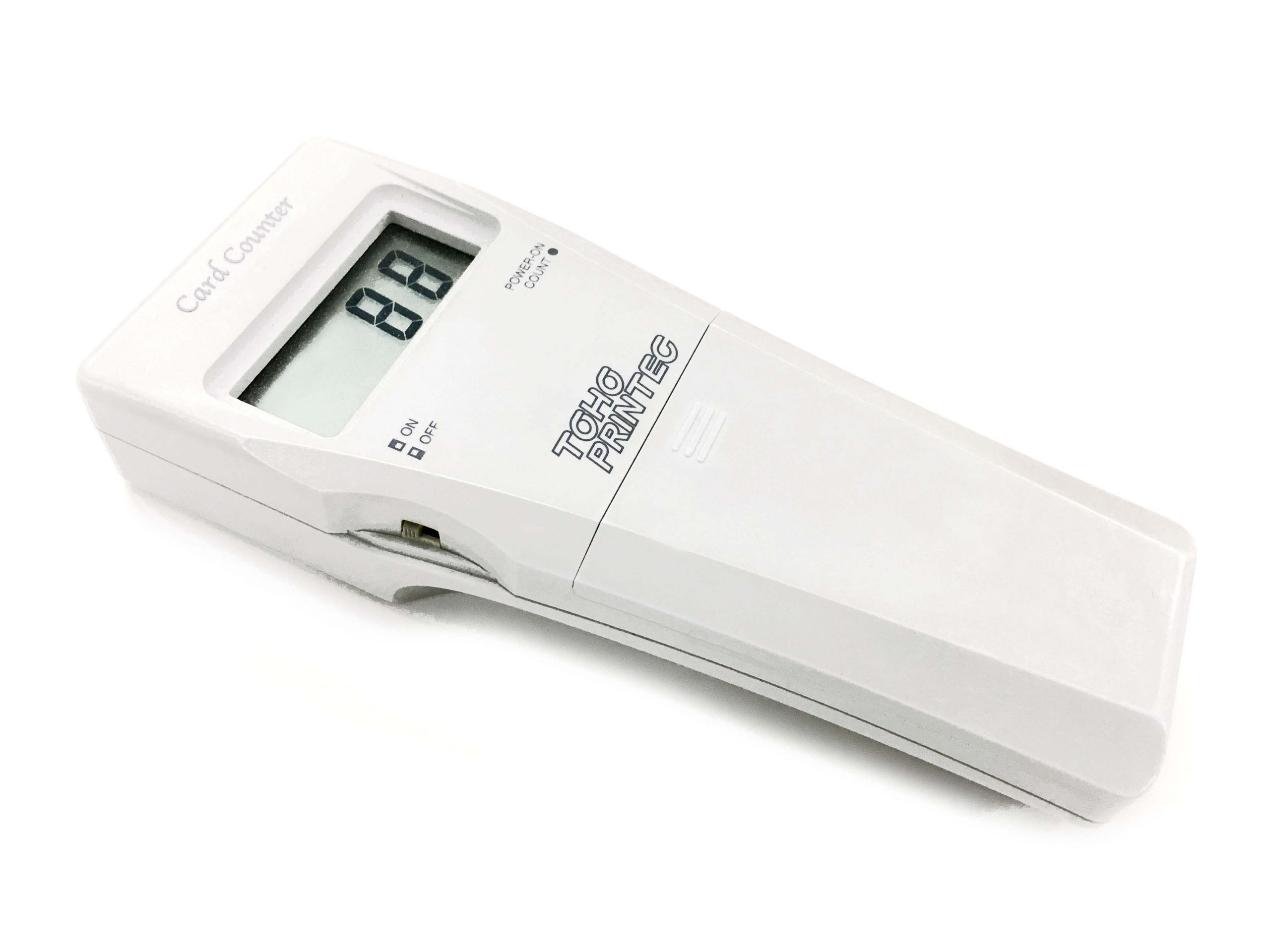 Handheld card counter – China (EMP-1100C)
The EMP1100C handheld card counter is the latest developed card counter model of Emperor Technology. This high precision, light-weight, lithium powered, multi-functional card counter has a long battery shelf life and is very easy to operate. With unrivalled counting accuracy, it could be used on a wide range of opaque card materials thicker than 0.4mm. In addition, Emperor Data Management Software enables counting results upload to your PC and the records can be printed as you wish. EMP1100C is a smart tool for your high efficiency in card manufacturing and management in various business sectors such as card manufacturer, card issuer, etc.
Features:
1. Two counting modes: single counting and accumulation
2. Ergonomic keys compatible for left and right hand user
3. Wireless charging available
4. Automatic power-off with no operation in 30 seconds
5. Counting record upload to PC with Emperor Data Management Software
6. Special counting mode available for embossed cards
VOID Punch Machine

Select & Customise Your Card Accessories Today!