COVID-19 Adhesive Signage
With the coronavirus outbreak, social distancing and hygiene practices are ever more crucial. We have for sale the following Polyester adhesive signages designs tailor for crucial times like these. You may choose from a variety of generic designs or choose to customised your own polyester signages.
Contact our Sales representative for further information or drop us a email at enquiries@smartstripe.com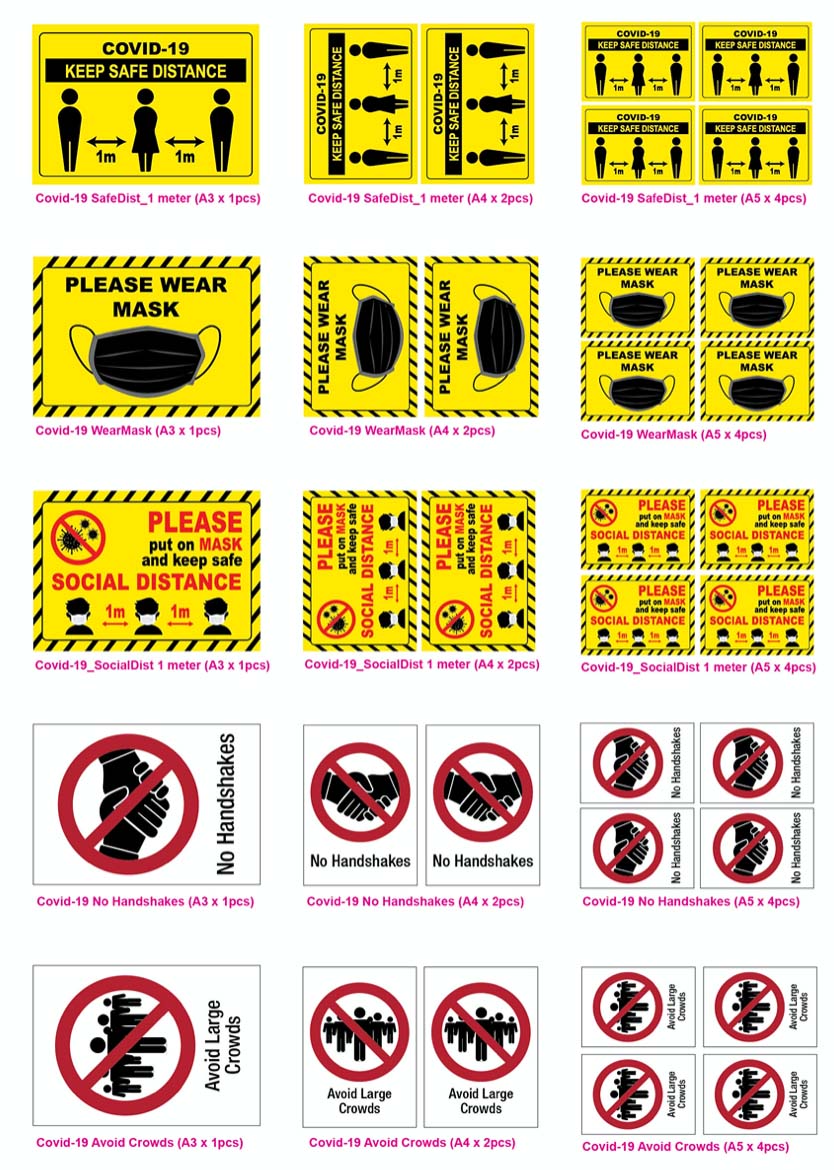 Customise Your Unique Adhesive Label Today!